Updated: February 1, 2023
Our Donor
The Searle Funds at The Chicago Community Trust provide the main financial support to the CBC.

During CBC Phase 1 (2006-2015) the CBC received funding at the level of $5 million per year, from the Searle Funds at The Chicago Community Trust.
For CBC Phase 2 (2017-2022) the Searle Funds at The Chicago Community Trust have committed a total of $26 million in support.
---
Our Program Partner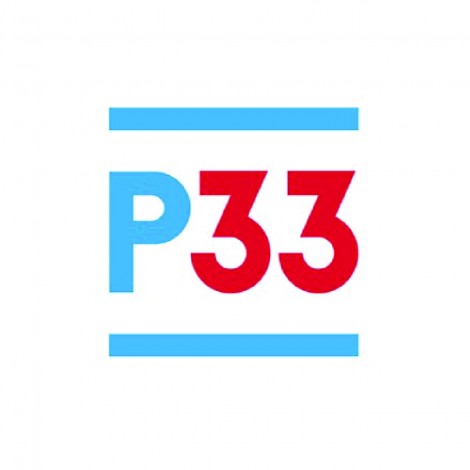 P33 has partnered with the Chicago Biomedical Consortium (CBC) to hire a CBC Senior Director of New Program Innovation and Entrepreneurship and help CBC build a diverse cadre of Chicagoland biopharma entrepreneurs and oversee their professional development.
P33 and the CBC will recruit recent PhDs/MAs/Post-docs to the Entrepreneurial Fellow (EF) program. The Senior Director will use prior experience in early-stage drug development and strong collaboration skills to work with the other members/partners of the CBC to supervise the EFs throughout their term, helping them analyze faculty members' research (across the three CBC universities), develop investment theses that will determine the allocation of CBC science awards, and iteratively refine awarded faculty's research plan. At the end of the program, trained EFs will enter Chicago's life sciences ecosystem with: (i) the ability to identify robust academic science; (ii) a network of consultants, capital, and partners to help them iteratively de-risk identified science; (iii) an understanding of the available resources in the Chicagoland area; and (iv) a valuable peer cohort with whom to consult and work.
---
In addition, the following donors are acknowledged for contributing to the CBC annual symposia: