Updated: May 17, 2012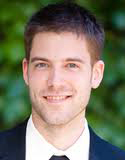 Weston L. Daniel
CBC Scholar: Class of 2010
Department of Chemistry, NU; Advisor: Chad Mirkin
MIRKIN LAB WEBPAGE
EDUCATION:
Ph. D. in Chemistry
Northwestern University, Evanston, IL; Research Advisor: Chad A. Mirkin
2006 – 2010
B. S. in Chemistry
University of Minnesota, Minneapolis, MN; Research Advisor: Wayne L. Gladfelter
2002 – 2005
RESEARCH INTERESTS:
I work for a biotechnology startup called AuraSense, which is commercializing nanotechnology-based therapeutics for gene regulation and cardiovascular applications. I am pleased that some of the technologies I contributed to in graduate school as a CBC scholar are on the path to commercialization.
PUBLICATIONS:
Alhasan AH, Kim DY, Daniel WL, Watson E, Meeks JJ, Thaxton CS, Mirkin CA. Scanometric MicroRNA Array Profiling of Prostate Cancer Markers Using Spherical Nucleic Acid-Gold Nanoparticle Conjugates. Anal Chem. 2012 May 1;84(9):4153-60. (PubMed)
Prigodich AE, Randeria PS, Briley WE, Kim NJ, Daniel WL, Giljohann DA, Mirkin CA. Multiplexed Nanoflares: mRNA Detection in Live Cells. Anal Chem. 2012 Feb 21;84(4):2062-6. (PubMed)
Patel PC, Giljohann DA, Daniel WL, Zheng D, Prigodich AE, Mirkin CA. Scavenger receptors mediate cellular uptake of polyvalent oligonucleotide-functionalized gold nanoparticles. Bioconjug Chem. 2010 Dec 15;21(12):2250-6. (PubMed)
Prigodich AE, Lee OS, Daniel WL, Seferos DS, Schatz GC, Mirkin CA. Tailoring DNA structure to increase target hybridization kinetics on surfaces. J Am Chem Soc. 2010 Aug 11;132(31):10638-41. Erratum in: J Am Chem Soc. 2010 Nov 17;132(45):16296. (PubMed)
Xu X, Daniel WL, Wei W, Mirkin CA. Colorimetric Cu(2+) detection using DNA-modified gold-nanoparticle aggregates as probes and click chemistry. Small. 2010 Mar 8;6(5):623-6. (PubMed)
Giljohann DA, Seferos DS, Daniel WL, Massich MD, Patel PC, Mirkin CA. Gold nanoparticles for biology and medicine. Angew Chem Int Ed Engl. 2010 Apr 26;49(19):3280-94. Review. (PubMed)
Kim YP, Daniel WL, Xia Z, Xie H, Mirkin CA, Rao J. Bioluminescent nanosensors for protease detection based upon gold nanoparticle-luciferase conjugates. Chem Commun (Camb). 2010 Jan 7;46(1):76-8. (PubMed)
Dhar S, Daniel WL, Giljohann DA, Mirkin CA, Lippard SJ. Polyvalent oligonucleotide gold nanoparticle conjugates as delivery vehicles for platinum(IV) warheads. J Am Chem Soc. 2009 Oct 21;131(41):14652-3. Erratum in: J Am Chem Soc. 2010 Mar 3;132(8):2845. (PubMed)
*Kim D, *Daniel WL, Mirkin CA. Microarray-based multiplexed scanometric immunoassay for protein cancer markers using gold nanoparticle probes. Anal Chem. 2009 Nov 1;81(21):9183-7. Asterisk denotes equal author contribution. (PubMed)
*Zheng Z, *Daniel WL, *Giam LR, Huo F, Senesi AJ, Zheng G, Mirkin CA. Multiplexed protein arrays enabled by polymer pen lithography: addressing the inking challenge. Angew Chem Int Ed Engl. 2009;48(41):7626-9. Asterisk denotes equal author contribution. (PubMed)
Daniel WL, Han MS, Lee JS, Mirkin CA. Colorimetric nitrite and nitrate detection with gold nanoparticle probes and kinetic end points. J Am Chem Soc. 2009 May 13;131(18):6362-3. (PubMed)
Thaxton CS, Daniel WL, Giljohann DA, Thomas AD, Mirkin CA. Templated spherical high density lipoprotein nanoparticles. J Am Chem Soc. 2009 Feb 4;131(4):1384-5. (PubMed)
Zheng G, Daniel WL, Mirkin CA. A new approach to amplified telomerase detection with polyvalent oligonucleotide nanoparticle conjugates. J Am Chem Soc. 2008 Jul 30;130(30):9644-5. (PubMed)
Zhong L, Daniel WL, Zhang Z, Campbell SA, Gladfelter WL. Atomic Layer Deposition, Characterization and Dielectric Properties of HfO2/SiO2 Nanolaminates and Comparisons to their Heterogeneous Mixtures. Chemical Vapor Deposition, 2006, 12, 143. (OnlineLibrary)
AWARDS AND HONORS:
Chicago Biomedical Consortium Scholar, 2010
Collegiate Inventors Competition Finalist for "Synthetic HDL," 2009
Owen's Scholarship, 2006, University of Minnesota
Hiesig Summer Fellowship, 2005, University of Minnesota
Lloyd W. Goerke Scholarship, 2005, University of Minnesota
Undergraduate Research Opportunities Program award winner, 2005, University of Minnesota