April 28, 2011
Richard I. (Rick) Morimoto, CBC Scientific Director at Northwestern University has been elected a Fellow of the American Academy of Arts and Sciences
---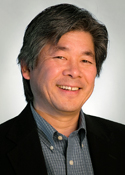 The American Academy of Arts and Sciences (AAAS) announced the newly elected 2011 AAAS Fellows, April 19, 2011. Among the new members is Rick Morimoto, the CBC Scientific Director at Northwestern University. Rick is the Bill and Gayle Cook Professor of Biology in the Weinberg College of Arts and Sciences, a professor of Molecular Biosciences at Northwestern, and the director of the Rice Institute for Biomedical Research. He is widely recognized for his research on the regulation of the heat shock stress response and the function of molecular chaperones. His current research focuses on understanding how organisms sense and respond to physiologic and environmental stress.
Chad Mirkin, one of the Principal Investigators on the CBC Lever Award to the Chicago Center on Cancer Nanotechnology Excellence, was also elected to the American Academy of Arts and Sciences. Chad is director of the International Institute for Nanotechnology, the George B. Rathmann Professor of Chemistry in the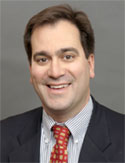 Weinberg College of Arts and Sciences and a professor of medicine and of material sciences and engineering at Northwestern.
Rick and Chad are among 212 extraordinary leaders who have been elected to the Academy this year for their pathbreaking work in the sciences, social sciences, the humanities, the arts, business and public affairs.
Congratulations, Rick and Chad!
For more info click here.
---