April 4, 2012
CBC welcomes new EAB member
---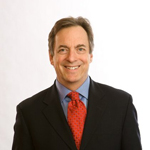 The CBC is pleased to announce that David E. Miller has joined the CBC External Advisory Board (EAB). Mr. Miller will serve as a representative of the Chicago community. He joins three distinguished external scientists, a member of the biotechnology business community, representatives of the Searle family, and a representative of The Chicago Community Trust to provide general direction, advice, and counsel to the CBC Leadership.
Currently, Mr. Miller is President and CEO of the Illinois Biotechnology Industry Organization — iBIO® — an organization with goals similar to those of the CBC: to make Chicago, Illinois and Midwest "one of the world's top life sciences centers." Mr. Miller is also President, CEO, co-founder and a member of the Board of Directors of the iBIO Institute, which strives to orchestrate business leadership in delivery of educational programs and new technology ventures. Of particular note, the iBIO Institute's PROPEL® Center aims to increase the number and success rates of early-stage life sciences start-ups in Illinois.
Prior to joining iBIO, Mr. Miller held executive positions for technology startups in Silicon Valley, Chicago, and Wisconsin. He is the recipient of the 2009 Abraham Lincoln National Agriculture Award for Technology, and a member of the Board of Governors of Chicago Innovation Mentors, a joint undertaking in support of entrepreneurs founded by Northwestern University, the University of Chicago, the University of Illinois at Chicago, and the iBIO Institute. Mr. Miller's extensive knowledge and experience will greatly benefit the CBC as it works to promote the development of the biomedical industry in Chicago.
---