September 28, 2020 | Jola Glotzer
Illinois "Researchers to Know 2020" announced
Eight researchers from CBC universities among nineteen distinguished scientists named "Researchers to Know 2020" at Illinois' universities
---
Congratulations to the nineteen Illinois scientists who have been recently named "Researchers to Know 2020" by the Illinois Science & Technology Coalition (ISCT)!
The ISCT has been recognizing Illinois researchers in several science categories for the last three years. In 2019, three CBC awardees made the "Researchers to Know 2019" list. This year, eight researchers from CBC universities have been honored as the Illinois "Researchers to Know 2020," including six past and present CBC awardees. The CBC is proud to have provided support to enable and propel their scientific endeavors.
The CBC universities "Researchers to Know 2020" and the categories of recognition are listed below:
Sarki A. Abdulkadir (NU) | Category "Preventing Disease"
Vinayak P. Dravid (NU) | Category "Energy & Sustainability"
Maryellen Giger (UChicago) | Category "Pioneering Analytics"
Jeff Hubbell (UChicago) | Category "Founders"
Cathryn Nagler (UChicago) | Category "Founders"
Bellur Prabhakar (UIC) | Category "COVID-19 Response"
Karla J. F. Satchell (NU) | Category "COVID-19 Response"
Maria Siemionow (UIC) | Category "Founders"
Enjoy the snippets from the ISCT article (see below) describing this year's selection process, the categories of excellence highlighted in 2020 and bios of the awarded scientists.
---
Illinois Science & Technology Coalition | September 16, 2020 | Presented by Sterling Bay: Researchers to Know 2020
Researchers to Know 2020
---
Each year, the Illinois Science & Technology Coalition (ISTC) releases detailed metrics benchmarking Illinois' innovation economy through our Illinois Innovation Index. This includes annual data on the volume of startups founded by students and faculty at Illinois universities, as well as research activity and output across the state's campuses. While we view these metrics as vital for assessing Illinois' progress in key economic development areas, taking this big-picture view of innovation can overlook the groundbreaking research being conducted by world-class researchers at our campuses across the state.
This year, to highlight university researchers who have made a significant impact in their field, ISTC is releasing its third annual list of "Researchers to Know" at Illinois' universities. Though this list is far from comprehensive, it provides a more detailed look at some of the researchers that are driving innovation in the state—from those advancing new treatments in medicine, to those revolutionizing computing and shaping new technologies in the 21st century.
To create this list of distinguished researchers, ISTC reached out to university partners across the state to nominate faculty that have demonstrated excellence in their work. An emphasis was also placed on researchers that have recently achieved milestones, such as publishing an influential paper, receiving national recognition, or commercializing a new innovation. What follows is a cross-section of noteworthy faculty from all corners of the state – each possessing unique research strengths that illustrate the critical role of Illinois' university research in the national innovation economy.
---
Meet the CBC-university researchers distinguished this year as "Researchers to Know" at Illinois' universities:
---
CATEGORY: COVID-19 RESPONSE
---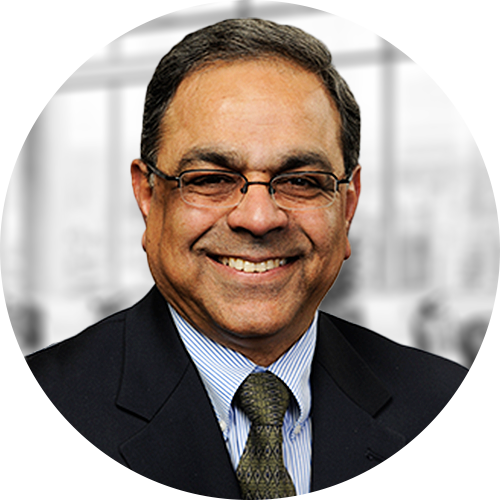 BELLUR PRABHAKAR
University of Illinois at Chicago
AUTO-IMMUNOLOGY • CANCER • TESTING
Bellur Prabhakar is Professor of Microbiology and Immunology and Associate Dean at the University of Illinois at Chicago's (UIC) College of Medicine. Prof. Prabhakar has spent over 30 years dedicated to research in the areas of autoimmune diseases and oncology. His most recent research is focused on a receptor found in key immune system cells. This research has the potential to lead to better treatment options for different autoimmune diseases, such as autoimmune thyroiditis (inflammation of the thyroid), myasthenia gravis (weakness of muscles), and Type 1 Diabetes. Prof. Prabhakar and his colleagues are also leading a UIC effort to produce 160,000 vials of Virus Transport Medium (VTM)—a crucial testing material for COVID-19 currently facing a national shortage—and make them available to the Illinois Department of Public Health.
Prof. Prabhakar was recently recognized as the 2020 UIC Inventor of the Year for developing therapeutic antibodies to fight SARS and identifying molecules to make SARS vaccines more effective. He has also received research funding through the UIC Chancellor's Innovation Fund Proof of Concept Award, the Juvenile Diabetes Research Foundation, the Sirazi Foundation and the NIH. Prof. Prabhakar also has several inventions to his credit, including a platform to make vaccines more effective, therapeutics against SARS, an anti-cancer treatment using gene silencing technology, and most recently, a platform technology that can be deployed to treat various autoimmune diseases. These technologies have been licensed to industry, and two others have been used to start new companies: Jivana Therapeutics Inc. and Sahane Biotech Inc.
---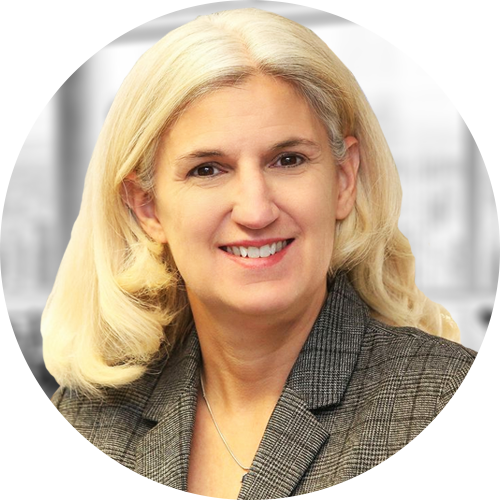 KARLA J. F. SATCHELL
Northwestern University
INFECTIOUS DISEASES • BACTERIA RESISTANCE • STRUCTURAL BIOLOGY
Karla Satchell is Professor of Microbiology and Immunology at the Feinberg School of Medicine at Northwestern University. Her research is diverse and centers around understanding the mechanisms and biochemistry of toxins that play a key role in the spread of infection throughout an organism. Her research is crucial to developing better treatments for patients suffering from infections. In 2017, Prof. Satchell became the principal investigator of a multi-site center focused on antimicrobial resistant bacteria. Her most recent work utilizes structure biology to understand the mechanism of an enzyme known to cause the spread of cancer, showing that this enzyme can be redirected to reduce the formation of cancerous tumors. In 2020, Prof. Satchell's center shifted its focus to the structural biology of COVID-19, mapping the atomic structure of two critical proteins that help the virus survive in humans. This mapping will help ensure that future drugs will help the immune system detect and eradicate the virus faster.
In recognition of her work, Prof. Satchell received the Burroughs Wellcome Investigators in Pathogenesis of Infectious Diseases Award in 2006. She has been elected as a Fellow of the American Academy of Microbiology and the American Association for the Advancement of Science. Prof. Satchell is also active in teaching graduate students, and in 2016 was awarded the Driskill Dean's Award for Excellence in Teaching. She has mentored 12 graduate students and 16 post-doctoral fellows.
---
CATEGORY: PREVENTING DISEASE
---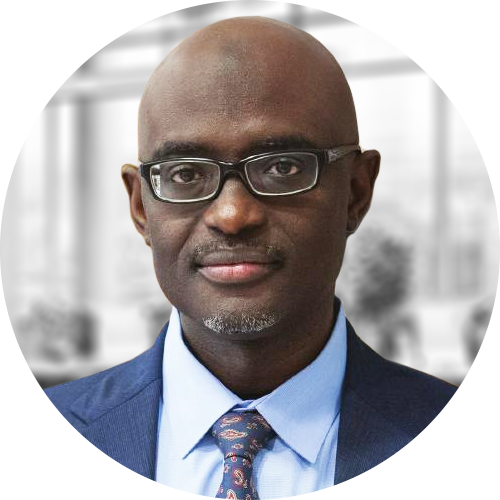 SARKI A. ABDULKADIR
Northwestern University
CANCER • UROLOGY • MALE HEALTH
Sarki A. Abdulkadir is the John T. Grayhack Professor of Urological Research, Vice Chair for Research, and Professor of Urology and Pathology at Northwestern University Feinberg School of Medicine. Prof. Abdulkadir's research is focused on understanding the molecular mechanisms that drive cancer initiation, progression, and recurrence with the ultimate goal of developing therapies that interfere with these cancer processes. His work is particularly focused on prostate cancer, and has shed light on its cellular origins and cancer gene cooperation in tumor growths. Prof. Abdulkadir's research has led to the discovery of novel therapeutic agents currently in preclinical and clinical development.
Prof. Adbulkadir's recent novel therapeutic discovery was published in the journal Cancer Cell and was chosen to advance further in Northwestern's NewCures drug development incubator. Over his career, Prof. Abdulkadir has published over 60 papers. He is also an elected member of the American Society for Clinical Investigation and sits on the Council for Minorities in Cancer Research at the American Association for Cancer Research. For his outstanding research, Prof. Abdulkadir has also received the Tripartite Legacy Prize from Northwestern's Feinberg School of Medicine. He has also been recognized as a talented lecturer, receiving the 2019 Diversity Lecturer Award from the American Society for Andrology.
---
CATEGORY: FOUNDERS
---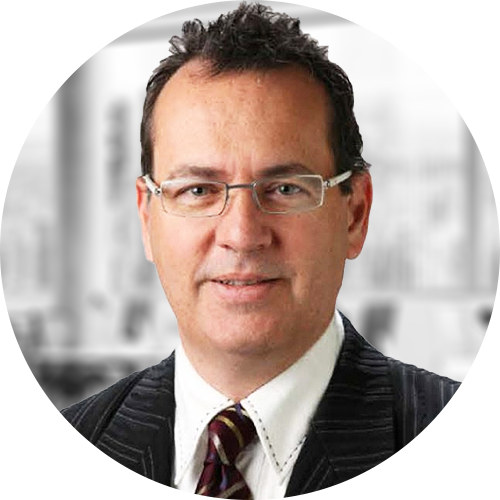 JEFF HUBBELL
University of Chicago
AUTOIMMUNE DISEASE • BIOMATERIALS • IMMUNOTHERAPY
Jeff Hubbell is Professor in Tissue Engineering and Deputy Dean for Development at the University Of Chicago Pritzker School Of Molecular Engineering. He is also the Principle Investigator at Hubbell Lab. Prof. Hubbell designs materials that assemble in such a way that they can stimulate the immune system to fight infection or malignancy—or turn off some aspects of the immune system to address autoimmune diseases such as type 1 diabetes. Hubbell has coined the term "immuno-modulatory materials" to describe this newly emerging field of research. According to the National Academy of Engineering, Hubbell is "inventing biomaterials that are now widely used in regenerative medicine."
Prof. Hubbell's recent publications focus on a novel immunotherapy technology with broad therapeutic applications, such as developing synthetic vaccines, understanding patterns of wound healing and ways to combat inflammation. The translational impact of his work has earned him membership to the National Academy of Medicine and the National Academy of Engineering. The magnitude of Hubbell's innovations are evident in his three startup companies: Anokion, ClostraBio, and Arrow Immune. In addition to the startups Prof. Hubbell has helped found, he holds more than 75 patents. Prof. Hubbell is an elected fellow of Biomaterials Science and Engineering, of the American Association for the Advancement of Science, and of the American Institute of Medical and Biological Engineering.
---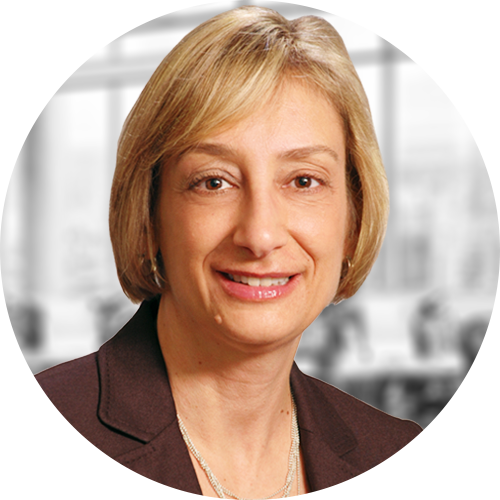 CATHRYN NAGLER
University of Chicago
IMMUNOLOGY • FOOD ALLERGY • DRUG DEVELOPMENT
Cathryn Nagler is the Bunning Family Professor in the Biological Sciences Division and the Pritzker School of Molecular Engineering at the University of Chicago. Prof. Nagler has a long-standing interest in the mechanisms governing non-responsiveness to food. Her most recent work shows that tolerance to dietary antigens requires a bacteria-induced barrier protective response. Currently, there is no way to preemptively treat food allergies, with patients instead requiring emergency treatment for accidental exposures. Nagler, and her academic startup ClostraBio are working to develop one of the first microbiome-based pan-allergen therapeutics for food allergy. This work will improve the lives of food allergy patients. The team is planning a pre-investigational new drug meeting with the FDA this year.
Dr. Nagler serves in national and international leadership roles, many of which are related to publication and teaching, for the American Association of Immunologists, the Society for Mucosal Immunology and Federation of Clinical Immunology Societies. She also participates in numerous review panels. Dr. Nagler received the Distinguished Faculty Award for Leadership in Program Innovation from the University of Chicago in 2017. She was listed among Crain's Chicago Business Tech Top 50 Women in 2018 and Notable Women in HealthCare in 2019 for her work with ClostraBio. Academic honors include the American Academy of Allergy, Asthma and Immunology (AAAAI) Foundation and Louis M. Mendelson Award Lectureship and the Siegel Lectureship at UCLA. She was elected as a Distinguished Fellow of the American Association of Immunologists in 2020.
---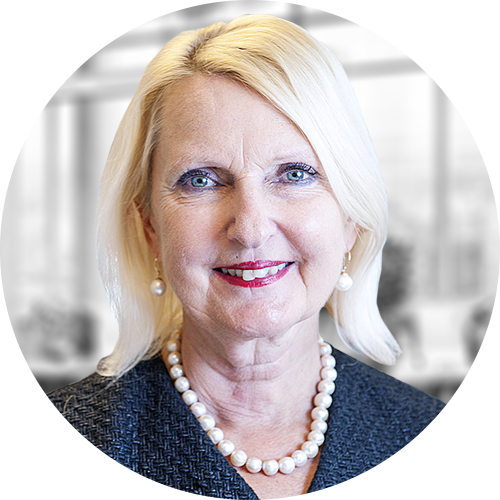 MARIA SIEMIONOW
University of Illinois at Chicago
MICROSURGERY • TISSUE & ORGAN TRANSPLANT • MUSCULAR DYSTROPHY
Maria Siemionow is Professor and Director of Microsurgery Research at the University of Illinois at Chicago's (UIC) College of Medicine. Her research is aimed at reducing organ and tissue transplant rejection and the need for lifelong immunosuppressive drugs typically used by transplant patients. An additional focus for Prof. Siemionow is developing new surgical techniques to enhance nerve regeneration after tissue or organ transplants. She is working to determine whether cells made by fusing donor and recipient bone marrow stem cells affect the success of tissue and organ transplants. Prof. Siemionow and her son, Prof. Kris Siemionow, Associate Professor of Orthopedic Surgery in the UIC College of Medicine, are co-founders of Dystrogen Therapeutics SA. Dystrogen Therapeutics aims to advance the use of blended cells to treat Duchenne muscular dystrophy.
Prof. Siemionow is a member of the academic-industry team known as the Warrior Restoration Consortium, which focuses on the development of clinical therapies and new treatments for wounded soldiers as part of the second phase of the Armed Forces Institute for Regenerative Medicine (known as AFIRM II). In 2008, Siemionow led the team of surgeons that performed the first near-total face transplant in the United States. At UIC, her clinical focus is on hand surgery and peripheral nerve surgery. She was also recognized as one of 2014's "Great Immigrants" by the Carnegie Corporation of New York. This annual tribute honors naturalized citizens who have made notable contributions in the fields of science and medicine, the arts, politics, business, and technology.
---
CATEGORY: PIONEERING ANALYTICS
---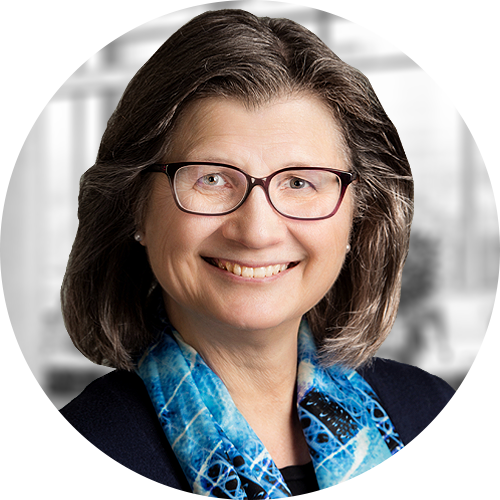 MARYELLEN GIGER
University of Chicago
DIAGNOSTICS • AI • BREAST CANCER
Maryellen Giger is Professor of Radiology and Vice-Chair of Radiology at the University of Chicago. Prof. Giger researches computer-aided diagnostics, including computer vision, machine learning, and deep learning, in an effort to better diagnose breast cancer, lung cancer, prostate cancer, lupus, and bone diseases. Prof. Giger was recently awarded a grant from the c3.ai Digital Transformation Institute to continue her work on computer-aided diagnosis. With this grant, her team (a collaboration between the University of Chicago and Argonne National Laboratory) will develop new Artificial Intelligence (AI) tools that can be used on medical images of chest X-rays and thoracic CT scans. This research will prove useful to the diagnose COVID-19, as well as aid physicians in differentiating between different stages of infection, thus improving treatment decision making.
Prof. Giger has received numerous awards, including the William D. Coolidge Gold Medal from the American Association of Physicists in Medicine and the iBio iCON Innovator Award in 2018. She has over 200 peer-reviewed papers and more than 30 patents. Her company Quantitative Insights, Inc. developed QuantX, the first FDA-cleared, machine-learning-driven system to aid in cancer diagnosis (CADx). In 2019, QuantX was named one of TIME magazine's "Inventions of the Year." QuantX was acquired by Paragon Biosciences in 2019.
---
CATEGORY: ENERGY & SUSTAINABILITY
---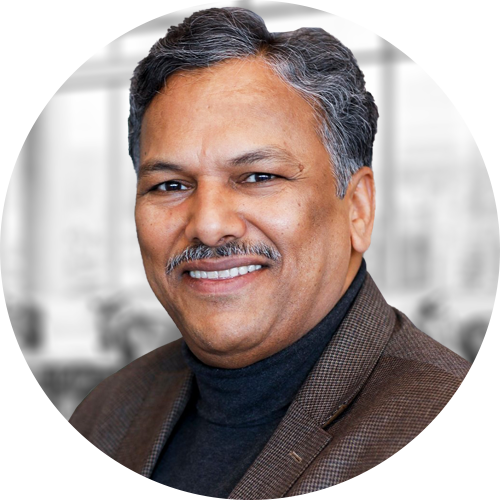 VINAYAK P. DRAVID
Northwestern University
NANOTECHNOLOGY • WASTE REMEDIATION • PROTOTYPING
Vinayak Dravid is the Abraham Harris Chaired Professor of Materials Science and Engineering at Northwestern University. He is also the founding director of the Northwestern University Atomic and Nanoscale Characterization Center (NUANCE) and founding director of the Soft and Hybrid Nanotechnology Experimental (SHyNE) Resource – the National Nanotechnology Coordinated Infrastructure (NSF-NNCI) Node in the Midwest region. Recently, Prof. Dravid's research group has developed a reusable and highly porous smart sponge platform that can absorb more than 30 times its weight in oil. The sponge could be used to inexpensively and efficiently clean-up oil spills without harming marine life. This work has been featured prominently in the press, with international interest in this potentially game-changing oil cleanup technology. The sponge platform is being expanded to address other environmental remediation challenges such as excess nutrient runoff (responsible for green algae blooms), heavy metal and oil contamination among others.
Prof. Dravid is a highly cited researcher with the citation H-index of almost 100 (on Clarivate Analytic list since 2017) and has authored over 550+ publications. He also holds dozens of patents, many which are licensed to startup companies. He recently co-founded a startup called MFNS Tech with Dr. Vikas Nandwana to commercialize multifunctional nanostructures (MFNS) for environment and energy sector applications. Professor Dravid has served as consultant and advisor to biochemistry companies, IP firms, the Museum of Science and Industry at Chicago, NGOs and more about science, technology, and policy. He has been elected Fellow of many societies; Microanalysis Society (MAS), Royal Microscopical Society (RMS), inception class of fellows of Microscopy Society of America (MSA), among other honors/awards.
---
Source:
Adapted (with modifications) from the Illinois Science & Technology Coalition, presented by Sterling Bay on September 16, 2020, "Researchers to Know 2020."
---