October 12, 2017
CBC 2008 Lever Award co-recipient Bob Grossman continues to make an impact on brain research
A CBC Lever Award 2008 co-recipient, Robert (Bob) Grossman (UChicago), has been instrumental in the creation of BRAIN (Brain Research and Innovation Network) Commons, the launch of which was recently announced. Brain Commons is a cloud-based database accessible to any scientist or clinician interested in brain and other neurological disorders and diseases. Quoting its mission, "BRAIN Commons is designed to fuel data-driven discovery in brain science, and drive diagnostic and therapeutic innovation to reduce the burden of brain-based disorders." Congratulations!
---
OCC & University of Chicago collaborate with Cohen Veterans Bioscience on Brain Commons
Innovative data platform – the Brain Commons – provides an unprecedented way to gather and understand data from brain conditions

WASHINGTON, Sept. 27, 2017 – PRNewswire – Cohen Veterans Bioscience today announced its partnership with the Open Commons Consortium (OCC) and the University of Chicago to establish the Brain Commons – a one-of-a-kind cloud-hosted platform for unleashing Big Data that will be critical for the understanding of brain conditions. The data commons platform is uniquely positioned to aggregate and manage large-scale imaging data, genomic data, wearables data, and clinical data, as well as enable machine learning and analytics at state-of-the-art computing speeds to accelerate our understanding of brain conditions and brain health.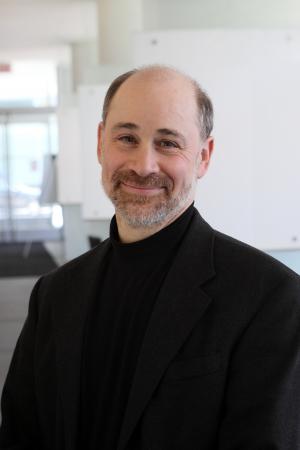 The Brain Commons database will be hosted and operated by the University of Chicago's Center for Data Intensive Science in collaboration with OCC – both leading organizations in the drive for data sharing in the scientific research community, and leading the forefront of new technologies for genomic data sharing. OCC Chair, and Director of the Center for Data Intensive Science, Robert Grossman (right) said, "We are thrilled to collaborate with a progressive organization like Cohen Veterans Bioscience to develop an entirely new way to bring together brain data from across the community. This has already been a powerful approach in cancer genomics, and we are excited to work with Dr. Haas and her team to see how data commons can improve data sharing and accelerate the pace of discovery for the brain disease search community."
The Brain Commons will also leverage the partnership between Cohen Veterans Bioscience and Exaptive, Inc. to build a Cognitive City – a user interface to the Commons. The Cognitive City brings data, software tools, and people together in an ecosystem where interoperability, modularity, and community are core features and boundary-crossing through repurposing data and code is actively facilitated.
"Just like physical cities are built where there are ample natural resources, a Cognitive City must be built atop an easily accessible supply of data," said Dave King, Founder and Chief Executive Officer, Exaptive, Inc. "The Brain Commons offers just such an abundance – a flexible repository that can scale in both breadth and depth, allowing for new types of analyses to be performed across diverse datasets."
"Many organizations are gathering excellent datasets but don't necessarily have the means to share them, and analyze them together. It is going to take a highly motivated, interconnected village to tackle the obstacles posed by brain diseases. We very much hope that the village will be the Brain Commons," said Dr. Jane Roskams, Executive Director for the Commons.
---
About Cohen Veterans Bioscience
Cohen Veterans Bioscience is a national, nonpartisan research 501(c)(3) organization dedicated to fast-tracking the development of diagnostic tests and personalized therapeutics for the millions of veterans and civilians who suffer the devastating effects of trauma-related and other brain disorders. To support & learn more about our research efforts, visit www.cohenveteransbioscience.org.
About Open Commons Consortium
The Open Commons Consortium (OCC) is a not for profit that manages and operates cloud computing and data commons infrastructure to support scientific, medical, health care and environmental research. OCC members span the globe and include over 30 universities, companies, government agencies and national laboratories. For more information, see occ-data.org.
About the Center for Data Intensive Science
The Center for Data Intensive Science is a research center at the University of Chicago focused on data science and its applications to advancing biology, medicine, health care and the environment. It is part of University of ChicagoMedicine & Biological Sciences, one of the nation's leading academic medical institutions. For more information, see cdis.uchicago.edu.
---
Source:
Adapted (with modifications) from Cohen Veterans Bioscience, originally published on September 28, 2017.
---
See also:
CBC Lever Award (2008):
PIs: Kevin White, PhD (UChicago); Robert Grossman, PhD (UChicago; at UIC at the time of the award); Richard Morimoto, PhD (NU); Luis Amaral, PhD (NU) for project:
▸ Chicago Center for Systems Biology