June 17, 2016
Milan Mrksich Receives the 2016 iCON Innovator Award
---
Congratulations to Milan Mrksich, PhD, of Northwestern University, for being named the recipient of the 2016 iCON Innovator Award. Mrksich, an active CBC community member, received two CBC awards: a 2010 Lever and a 2012 Catalyst. Mrksich is the seventh iCON Innovator Award recipient who has strong ties to the CBC.
Yesterday, June 16, 2016, Warren Ribley, President & CEO of iBIO & iBIO Institute, announced the recipients of the tenth annual iBIO Institute iCON Awards. The iCON Awards "recognize the vital roles that education, research and civic leadership play in fostering growth within the life sciences community" and "celebrate the accomplishments of outstanding innovators and leaders whose work provides the basis for biotechnology developments worldwide." It is a very prestigious honor for any life sciences educators, researchers and civic visionaries who receive this award.
The 2016 iCON Award honorees are:
Civic Award — Former Mayor Richard M. Daley
Entrepreneurial Excellence Award — Dr. Norbert Riedel
Innovator Award — Milan Mrksich, PhD
Knowledge Builder Award — Kathleen Molenhouse
The awards will be presented to the winners at the iBIO ICON Awards dinner, to be held at the Adler Planetarium, Chicago, on September 22, 2016.
The iCON Innovator Award, "recognizes an active researcher/scientist within the ranks of life sciences education who is acknowledged by his or her peers as a leader in the contemporary teaching of, and scholarship in, biotechnology and its related sciences. The award also recognizes those scientists who demonstrate leadership potential at the frontier of knowledge in the life sciences and conduct research that is anticipated to enhance economic development in the State of Illinois."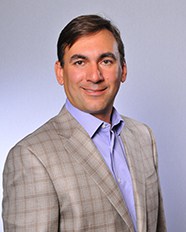 This year's iCON Innovator Award winner, Professor Milan Mrksich of Northwestern University (right; see the biography below), has been an active CBC community member since CBC's conception. He was an invited speaker at the inaugural CBC Symposium in 2002. Mrksich was also a co-recipient of two CBC awards: a 2010 Lever and a 2012 Catalyst. The Lever Award was awarded to Mrksich, Chad Mirkin (NU), David Eddington (UIC) and Joel Collier (UChicago) for the project "Nanomaterials for Cancer Diagnostics and Therapeutics". The Catalyst Award was made to Mrksich, Brian Kay (UIC) and Eric Weiss (NU) for the project: "Genome-scale identification of protein docking interactions."
Mrksich joins nine other prominent Chicago researchers who have received iCON Innovator Awards in the past. Notably, six of them have strong roots in the CBC (marked with * in the list below).
Past iCON Innovator Award Winners:
2015: Robert A. Easter, President Emeritus, University of Illinois
2014: Richard B. Silverman*, Northwestern University
(a speaker at the 2012 CBC Tech Day and 2013 CBC Symposium)
2013: Dr. Gene E. Robinson, University of Illinois at Urbana-Champaign
2012: Janet Davison Rowley*, MD, University of Chicago
(a speaker at the 2002 CBC Symposium)
2011: John A. Rogers, University of Illinois at Urbana-Champaign
2010: Brenda Russell*, PhD, University of Illinois at Chicago
(one of the key faculty leaders of the 2002 CBC Strategic Planning Group and UIC CBC Scientific Director (2002-2011))
2009: Thomas J. Meade*, PhD, Northwestern University
(a speaker at the 2002 CBC Symposium, 2008 CBC Symposium, 2011 CBC Science Day and 2014 CBC Tech Day, and a co-recipient of the 2009 CBC Spark Award)
2008: Daphne Preuss*, Chromatin Inc. (University of Chicago)
(the original leader of the CBC discussions at UChicago)
2007: Chad A. Mirkin*, PhD, Northwestern University
(a co-recipient of the 2012 CBC Lever Award)
Congratulations to all iCON Award recipients! The CBC is especially proud of all the past and present CBC-affiliated entrepreneurial faculty honored with the distinguished iCON Innovator Award!
---
Biographical Sketch**
Milan Mrksich, Ph.D., Henry Wade Rogers Professor, joined Northwestern University in 2011, after fifteen years at the University of Chicago. He currently holds faculty appointments in the Departments of Chemistry, Biomedical Engineering and Cell & Molecular Biology. Dr. Mrksich has held advisory positions on the Board of Governors of Argonne National Laboratory, the Department of Defense's Defense Advanced Research Projects Agency (DARPA), and several academic and editorial boards. He has received many honors, including election as a Fellow of the American Institute for Medical and Biological Engineers, the Arthur Cope Scholar Award, the TR100 Young Innovator Award, and named to the list of the top 100 high-impact chemists. He is also a Founder of Arsenal Medical and 480 Biomedical. Dr. Mrksich received a B.S. in Chemistry from the University of Illinois in 1989 and a Ph.D. in Chemistry from the California Institute of Technology in 1994 and then served as an American Cancer Society Postdoctoral Fellow at Harvard University prior to starting his independent career.
---
SEE ALSO
▸ The iBIO Institute Announces Honorees of 10th Annual iCON Awards Dinner
**Source: samditech.com
---