August 6, 2019 | Jola Glotzer
New oncogenic driver discovered
A CBC Lever Award plus a quartet of CBC awardees: Jon Oyer, Jonathan Licht and Neil Kelleher, NU, and Alex Ruthenburg, UChicago, contribute to a recent Cancer Discovery publication
---
Congratulations to three NU researchers: Jon Oyer, Jonathan Licht and Neil Kelleher, and to Alex Ruthenburg, UChicago, on their collaborative publication in Cancer Discovery, titled "A Mutation in Histone H2B Represents a New Class of Oncogenic Driver." Partial funding of the research is acknowledged by Licht, supported by a 2015 CBC Lever Award, "Chicago Center for Physical Science-Oncology Innovation and Translation," made to leverage an NIH U54 Center Grant "Spatio-Temporal Organization of Chromatin and Information Transfer in Cancer." In the paper, the group examines specific mutations in core histones that cause nucleosome malfunction. They demonstrate that nucleosome instability caused by faulty histone structure weakens gene repression, presumably due to the loosened structure of the DNA wrapped around the nucleosome, facilitating easier accessibility of the transcriptional machinery to the DNA. As a result, gene expression increases and becomes deregulated.

The authors propose that the discovered class of mutations in the globular part of core histone represents a novel epigenetic mechanism which may contribute to the process of carcinogenesis.

Licht, who is senior and corresponding author on the paper, is currently Director of the University of Florida Health Cancer Center, holding the Marshall E. Rinker, Sr. Foundation and David B. and Leighan R. Rinker Chair. Previously, Dr. Licht was Chief of Hematology/Oncology at NU and an Associate Director of the Robert H. Lurie Comprehensive Cancer Center. While at NU, Licht received a CBC Postdoctoral Research Award (2014) with Jon Oyer, a postdoc in his lab. In 2012 Licht was awarded a CBC Exploratory Workshop Award and the same year, he was an invited speaker at the 10th CBC Annual Symposium on "Epigenomics." Kelleher and Ruthenburg are both recipients of CBC Recruitment Resources Fund Awards. Kelleher was recruited by NU in 2010 as a CBC Senior Investigator to become Professor in both the Weinberg College of Arts and Sciences and the Feinberg School of Medicine along with directing the NU Proteomics Center of Excellence. That same year Ruthenburg joined UChicago as a CBC Junior Investigator (joint appointment as Assistant Professor at Molecular Genetics and Cell Biology, and Biochemistry and Molecular Biology Departments). Other ties to the CBC of the four CBC awardees are listed below.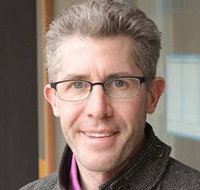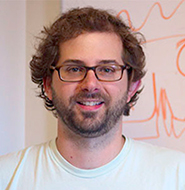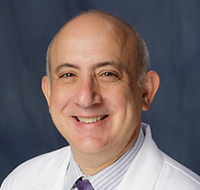 CBC collaborators (from the left): Neil Kelleher, Alex Ruthenburg and Jonathan Licht.
---
Publication attributed to the CBC funding*:
Bennett RL, Bele A, Small EC, Will CM, Nabet B, Oyer JA, Huang X, Ghosh RP, Grzybowski AT, Yu T, Zhang Q, Riva A, Lele TP, Schatz GC, Kelleher NL, Ruthenburg AJ, Liphardt J, Licht JD. A Mutation in Histone H2B Represents a New Class of Oncogenic Driver. Cancer Discov. 2019 Jul 23. [Epub ahead of print] (PubMed)
---
ABSTRACT:
By examination of the cancer genomics database we identified a new set of mutations in core histones that frequently recur in cancer patient samples and are predicted to disrupt nucleosome stability. In support of this idea, we characterized a glutamate to lysine mutation of histone H2B at amino acid 76 (H2B-E76K) found particularly in bladder and head and neck cancer that disrupts the interaction between H2B and H4. Although H2B-E76K forms dimers with H2A, it does not form stable histone octamers with H3 and H4 in vitro and when reconstituted with DNA forms unstable nucleosomes with increased sensitivity to nuclease. Expression of the equivalent H2B mutant in yeast restricted growth at high temperature and led to defective nucleosome-mediated gene repression. Significantly, H2B-E76K expression in the normal mammary epithelial cell line MCF10A increased cellular proliferation, cooperated with PIK3CA to promote colony formation, caused a significant drift in gene expression and fundamental changes in chromatin accessibility particularly at gene regulatory elements. Taken together, these data demonstrate that mutations in the globular domains of core histones may give rise to an oncogenic program due to nucleosome dysfunction and deregulation of gene expression.
Significance Statement: Mutations in the core histones frequently occur in cancer and represent a new mechanism of epigenetic dysfunction that destabilizes the nucleosome, deregulates chromatin accessibility and alters gene expression to drive cellular transformation.
---
---
Featured CBC Community member(s):
Jon Oyer & Jonathan D. Licht**, NU
(**Currently at the University of Florida Health Cancer Center)
---
Neil Kelleher, NU
---
Alexander Ruthenburg, UChicago
---
ARTICLES PUBLISHED IN THE PAST ABOUT THE FEATURED CBC COMMUNITY MEMBER(S):
August 1, 2019
▸ Protein purification "decision tree"
CBC Senior Investigator Neil Kelleher, NU, contributes to a review in Nature Methods on best practices for protein analysis by top-down mass spectrometry
July 8, 2019
▸ Defining the NSD2 interactome
Two CBC Awardees, Jonathan Licht and Neil Kelleher, identify posttranslational modification crosstalk that may play a role in carcinogenesis
July 5, 2019
▸ New insight into liver cancer treatment
CBC Awardee Rick Silverman and a CBC Senior Investigator Neil Kelleher, NU, collaborate on developing therapeutics for hepatocellular carcinoma (HCC)
June 17, 2019
▸ Copper centers revealed with top-down mass spectrometry
Three CBC Awards contribute to today's publication in Nature Communications!
May 13, 2019
▸ Battling epigenetic lymphomas
CBC Senior Investigator Neil Kelleher, NU, contributes to a new publication identifying a potential novel therapeutic pathway to treat the so called EZH2 dysregulated lymphomas
May 7, 2019
▸ Proteoforms explained
A recent review in Proteomics, co-authored by a CBC Senior Investigator and proteomics expert, Neil Kelleher, NU
October 17, 2018
▸ Can I (you) trust your data?
CBC Junior Investigator, Alexander Ruthenburg of UChicago, demonstrates in a recent publication in Molecular Cell how using not properly validated antibodies can unknowingly skew the results of an experiment
August 9, 2018
▸ Top-down Proteomics
CBC Senior Investigator, Neil Kelleher, NU, explains the advantages of "top-down" versus "bottom-up" proteomics in early cancer detection and progression
April 25, 2018
▸ Using 'top-down proteomics,' CBC Senior Investigator, Neil Kelleher, NU, identifies and precisely measures eleven KRAS oncogene proteoforms found in colon cancer cells
March 28, 2018
▸ New insights into the mechanism of methane metabolism by copper-binding bacteria revealed in a study from the Rosenzweig lab and CBC Senior Investigator, Neil Kelleher, NU
March 26, 2018
▸ New, cell-free protein manufacturing methodology, developed by Michael Jewett's NU team and supported by CBC funding, could have important implications in biomedicine and beyond
March 16, 2018
▸ The promise of increased sensitivity for early cancer detection and management being realized by Vadim Backman and Tom O'Halloran, NU, with the help of instrumentation and a core facility supported by a CBC Lever Award
November 23, 2017
▸ CBC's mission of collaboration embraced through inter-institutional teaching and mentoring. Featuring Northwestern's Chemistry of Life Processes Institute (CLP) Predoctoral Training Program.
November 13, 2017
▸ New insights into regulation of gene expression: work from the Shilatifard lab (NU) with contributions from two CBC scientists, Neil Kelleher and Jeffrey Savas.
November 7, 2017
▸ Highlighting progress in cancer research supported in part through a CBC Lever Award. Spotlight on Vadim Backman, Tom O'Halloran and Andrew Mazar.
October 5, 2017
▸ CBC Senior Investigator, Neil Kelleher, NU, deciphers molecular assembly of a gut toxin, colibactin
February 9, 2016
▸ "Clasping" Collaboration
Three CBC Scientists Join Forces to Develop Exceptional-Quality Antibodies Displaying an Unprecedented Mode of Action