---
October 29, 2019
Dear Members of the CBC Community,
Welcome to the CBCeNEWS, the Chicago Biomedical Consortium (CBC) newsletter. We invite you to read our news and sample what we have to offer in 2020. Scroll down or jump to:
Funding Programs   I   Educational  Events   I   News   I   Cite Us
Thank you,
The CBC team
---
FUNDING PROGRAMS
RFA: Catalyst Award
The CBC Catalyst Award program supports new collaborations focused on basic biological / biomedical research that is high-risk / high-reward, innovative and transformative. Catalyst teams must include principals from at least two of the CBC institutions. Catalysts are one-time incentive awards (up to $250,000) and not intended to support incremental progress, obvious next steps, or NIH-ready projects.
Application dates for round 29: February 17-21, 2020
---
RFA: Accelerator Award
CBC Accelerator Award is a milestone-driven award program (up to $250,000) focused on translational research toward therapeutics or associated biomarkers and diagnostics.
Applications dates for round 4 LOIs: February 24-March 6, 2020
---
RFA: Entrepreneurial Fellows
The CBC Entrepreneurial Fellows (EF) Award program identifies and supports the professional development of academic researchers who are keen to develop the skills needed to move translational projects from a university lab toward commercialization and potentially into a Chicago-based biotech start-up.
Two CBC Entrepreneurial Fellows have been named this year:
▸ Eric Schiffhauer, PhD
▸ Carissa Heath, PhD
NOTE:
The program is not accepting new applications at this time as the current positions have been filled. Check back for updates / new openings.
▸ RFA: Entrepreneurial Fellows
---
EDUCATIONAL EVENTS
17th Annual CBC Symposium: "Epigenetics and Disease"
SAVE THE DATE: Friday, October 30, 2020
Time: 9:00 AM – 6:00 PM (tentative)
Location: Shirley Ryan AbilityLab
355 East Erie St, Chicago, IL 60611
Organizers:
Jim Audia (Chair; CBC), Lucy Godley (Co-Chair; CBC Scientific Director for UChicago) and Rick Morimoto (Co-Chair; CBC Scientific Director for NU)
Speakers:
Shelley Berger (UPenn), Peggy Goodell (Baylor College of Medicine), Chuan He (UChicago), Cigall Kadoch (Harvard/Dana Farber/Broad Institute), Danny Reinberg (NYU) and Ali Shilatifard (NU).
---
NEWS
CBC Executive Director Jim Audia stepping down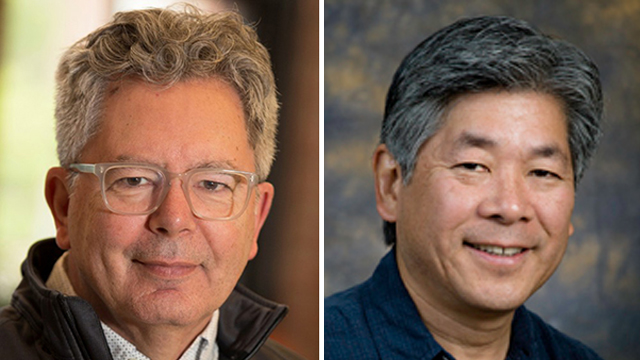 The CBC universities' Provosts, Daniel Diermeier, UChicago, Jonathan Holloway, Northwestern, and Susan Poser, UIC, announced in a letter to the members of the CBC community that: "After two successful years of leadership, renowned researcher James E. Audia will step down as executive director of the Chicago Biomedical Consortium (CBC) to return to work in the private sector, effective Oct. 31, 2019.
(…)
The CBC has named its Northwestern University Scientific Director, Richard Morimoto, as interim executive director, effective Nov. 1."
SEE ALSO:
▸ Morimoto to lead CBC
▸ Crain's reports on the upcoming CBC leadership transition
---
Chicagoland moves up to #9 in 2019 GEN's "Top 10 U.S. Biopharma Clusters" report
Congratulations to NU for being singled out as one of the main contributors to the Chicagoland climbing this year 1 level up among the "Top 10 U.S. Biopharma Clusters," as reported September 23rd by GEN. Holding a position number 10 for the last several years, Chicagoland placed #9 in 2019, while Seattle dropped to #10 from #9 it held in 2018.
SEE ALSO:
▸ John Conrad, iBIO versus GEN
---
Illinois Researchers to Know 2019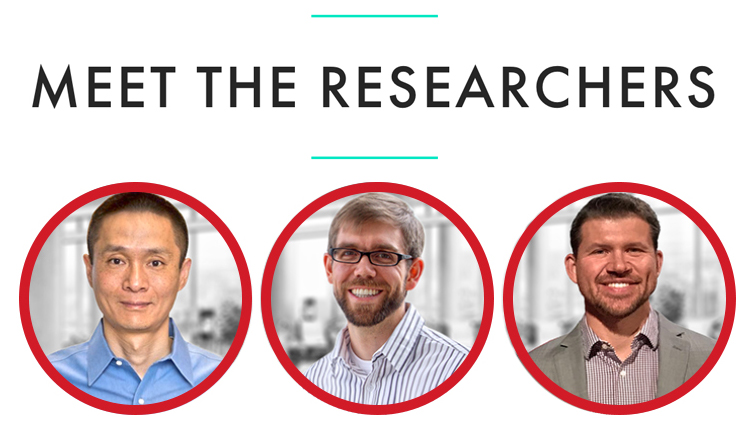 Three CBC awardees among twenty-one distinguished scientists named "Researchers to Know 2019" at Illinois' universities:
Chuan He, UChicago, and Michael Jewett and Joshua Leonard, NU.
Congratulations!
---
CITE US – WE'LL "CITE" YOU BACK!
Congratulations to all CBC awardees who have recently (Sept.—Oct.) published the results of their CBC-sponsored research. The researchers and their publications are now featured on the CBC website as "CBC Success Stories":
▸ Neural crest development
Featuring CBC Awardee—Vicky Prince, UChicago; CBC Catalyst Award, 2016
▸ Mechanics of a molecular logic OR
Featuring CBC Awardee—Xiaojing Yang, UIC; CBC Catalyst Award, 2018
▸ STORI plot analysis of "tricky" ions
▸ MicroMGx, a CBC university spinoff, to collaborate with Corteva Agriscience
▸ Of cocaine and estrogen
▸ Ordering proteoforms
Featuring CBC Senior Investigator—Neil Kelleher, NU; CBC Recruitment Resources Funds Award, 2010
▸ National Academy of Medicine 2019 Elects
Featuring CBC Awardees—Ernst Lengyel, UChicago, CBC Postdoctoral Research Award, 2014; renewal, 2015, CBC HTS Award, 2013 & CBC Exploratory Workshop, 2013 & Susan Quaggin, NU, CBC Exploratory Workshop, 2014; and CBC Symposia Speakers—Julie Segre, NIH, 2015 & Margaret Goodell, Baylor College of Medicine, 2020
▸ Do you know how T cells discriminate between foreign and self-antigens?
Featuring CBC Awardee—Dibyendu Sasmal & Jun Huang, UChicago; CBC Postdoctoral Research Award, 2016 & CBC Catalyst Award, 2017
▸ 3D particle tracking in live cells
Featuring CBC Awardee—Norbert Scherer, UChicago; CBC Catalyst Award, 2014
▸ Enhancer-hijacking in gastric cancer
Featuring CBC Senior Investigator—Kevin White, UChicago and Tempus; CBC Recruitment Resources Funds Award, 2006
▸ Dissecting SOD2 tumorigenic properties
Featuring CBC Awardee—David Gius, NU; CBC Catalyst Award, 2015
▸ Complexities of trait variation
Featuring CBC Awardee—Eric Andersen, NU; CBC Catalyst Award, 2014
▸ sADPL profiling of proteome
Featuring CBC Awardee—Ray Moellering, UChicago; CBC Catalyst Award, 2017
▸ Fighting metastatic ovarian cancer
Featuring CBC Awardees—Hilary Kenny & Ernst Lengyel, UChicago; CBC HTS Award, 2013
▸ Dynamic tuning of environmental sensitivity
▸ Mechanics of actin-microtubule composites
Featuring CBC Junior Investigator—Michael Rust, UChicago; CBC Recruitment Resources Funds Award, 2011
▸ Could stem cells heal chronic wounds?
Featuring CBC Awardees—Guillermo Ameer, NU, Tong-Chuan He & Russell Reid, UChicago; CBC Catalyst Award, 2013
▸ Improving Ribo-T system
Featuring CBC Awardees—Michael Jewett, NU & Alexander Mankin, UIC; CBC Catalyst Award, 2013 & CBC Spark Award, 2009, respectively
▸ Circadian rhythm and hunger
▸ Hypothalamus, the primary responder to the light–dark cycle
Featuring CBC Awardee—Joseph Bass, NU; CBC Spark Award, 2007
▸ ECM in health and disease
Featuring CBC Awardee—Alexandra Naba, UIC; CBC Catalyst Award, 2018
▸ Curious if (or which) viruses live in municipal wastewater treatment plants?
Featuring CBC Catalyst Team—Brian Murphy & Rachel Poretsky, UIC & George Wells, NU; CBC Catalyst Award, 2014
---
Stay Tuned for News from CBC
Bookmark the CBC webpage
Sign up for CBC news
Follow us on Twitter @CBC_ChiBiomed
Like us on Facebook
---